September 4, 2014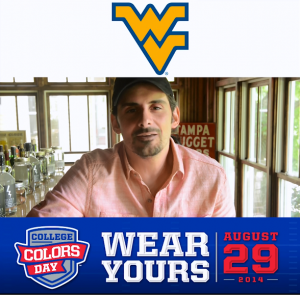 After five straight days of watching college football, which began with last Thursday night's surprise rout at South Carolina by Texas A&M, I woke up Tuesday morning with Lil Jon's "Turn Down For What" in my head…except the words I heard were "Third Down For What." That's because University of Tennessee, in a brilliant marketing move, spoofed the song and played it every time the other team was on third down. There was no missing it, even on television.
It got me thinking about some of the wins and misses I saw in terms of marketing, promotion and public relations in the first week of the college football season. Here, I give to you the best of the best and the worst of the worst.
The hits
University of Tennessee's "Third Down For What"
Taking advantage of a new SEC rule this season that allows for longer periods of amplified sound between downs, Tennessee created a parody of the popular Lil Jon song, "Turn Down For What," that played on every third down on defense. Not only has it taken me all week to get this song out of my head (and thanks to this blog, it's back), but it did what it was intended to do: the fans in Neyland Stadium cheered at the top of their lungs on every third down and the place was electric. True home field advantage at its best. I've also seen interviews with several of the football student athletes this week, and they all agreed it gave them an extra boost of energy and excitement.
I do think Tennessee is missing out on an opportunity to capitalize on this stroke of marketing genius, however. There's no video on the football program's YouTube page. I would have linked to it here, and I'm sure the journalists and bloggers who've written about it this week would have as well, not to mention fans who simply want to pump themselves up for this week's game. And what about a ringtone? You think there aren't Tennessee fans out there who wouldn't love to have that as their ringtone?
Maryland's DJ in the student section
Maryland got in on the audio action this week as well with the addition of a DJ booth behind the student section. Athletic administrators tell me the DJ alternated with the band both before and during the game. With declining student attendance becoming a problem at many schools, it's imperative athletic departments come up with new and inventive ways to improve the in-stadium experience.
Arizona's mobile ticketing team
It's not uncommon for fans, especially students, to tailgate before a game and never go into the stadium. For some, it's because they simply don't have tickets. University of Arizona came up with a great solution this weekend with their mobile ticket team:
U of Arizona noticed people tailgating but not coming to game. Solution? A mobile ticket team. Sold 763 tickets pic.twitter.com/YDUnoDvVzP

— Darren Rovell (@darrenrovell) September 2, 2014
Staffed with student interns, the mobile ticketing team scoured the tailgating lots looking for fans without tickets. Although university policy prohibits capturing of credit card data on university devices, the mobile ticket team used their own iPads to demonstrate the mobile ticket platform for fans, who could then make the purchase on their own mobile devices. Ben Chulick, Arizona's assistant athletic director for marketing, tells me 377 tickets were purchased on the mobile platform on game day, with a total of 763 being sold on the mobile platform since single-game tickets initially went on sale.

College Colors Day
Last Friday, collegiate sports marketing company IMG College celebrated the 10th anniversary of College Colors Day. For fans, it's an excuse to wear college gear and get pumped for a new season of college football. For IMG College it's an even bigger opportunity, representing its biggest annual marketing push to support officially licensed collegiate merchandise. This year, more than 12,000 retailers supported the event with displays and other initiatives, including industry giants like Walmart, JC Penney, Kohl's, Costco, Sam's, Meijer, Kmart, Target, Walgreens and Academy.
IMG's clients got in on the action as well, including actress and model Gabrielle Union, LPGA golfer Michelle Wie and Olympian Charlie White.IMG College was recently acquired by William Morris Endeavor, which provided a new addition to College Colors Day: country music superstar Brad Paisley. Paisley was active on social media to support the campaign, and he posted nearly 20 videos for individual schools. Paisley's new single, "Country Nation," mentions 16 school mascots represented by IMG College.
The misses
Vanderbilt's "Anchor Down" jerseys
When Vanderbilt finally took the field last Thursday night after a rain delay they did so in jerseys that featured the slogan "Anchor Down" on the nameplates where you would generally see the student athletes' last names on the back of the jersey. Unfortunately for Vanderbilt, an NCAA rule prohibits any team other than service academies from using words other than last names on the nameplates. There's even a penalty during the game: one timeout per quarter until the jerseys are removed.
Vanderbilt was charged a timeout at the beginning of the second quarter, but school officials rushed to get a copy of an email from the SEC's coordinator of officials, Steve Shaw, to the referee, which showed approval of the uniforms. After reviewing the documentation, Vanderbilt was credited the timeout which was initially assessed as a penalty. Vanderbilt's conference, the SEC, issued a statement the following day saying there was a miscommunication between the school and the NCAA when the jerseys were originally approved. Vanderbilt won't be permitted to wear the jerseys again.
It was an honest mistake, and luckily the panel is easily removed from the jerseys and replaced with last names for future games.
FIU not credentialing its only beat reporter
Press coverage in a major newspaper like the Miami Herald isn't always easy, especially when your team isn't exactly known as a powerhouse. That's why it was more than a little strange last week when the only beat reporter who covers Florida International University for the Miami Herald was denied a credential to the season opener.
FIU didn't respond to the newspaper's requests for an explanation until Saturday – the day of the home opener. In a statement, FIU explained its reasoning as follows: "We did not issue a media credential to the Herald's beat reporter because of concerns we have brought up to the Herald's reporter and editors over the past few years about the reporter's interactions with our student athletes, coaches, and staff and the nature of the resulting coverage."
The Miami Herald says it reviewed the beat reporter's previous coverage – three seasons worth – and found it to be fair and professional. By Wednesday, FIU changed its tune and issued the reporter a season credential.
As both a journalist and a PR professional, I'm of the opinion that FIU should have reached out to the Miami Herald as soon as the credential request came in and discussed its concerns. When only one beat reporter covers your program, and he's done so for three seasons, you have to expect that denying a press credential to him will cause some waves. There was absolutely no reason to let this situation play out in a public forum when it could have been handled directly between the parties involved.
Does your school have something unique planned for Week 2? We want to hear about it! Contact michelle@rep-ink.com.